Cairo Wedding Venue
Host your wedding at The Westin Cairo Golf Resort & Spa Katameya Dunes, where your wishes will be honored in a truly remarkable event. From the first moment, we will work with you to ensure that every detail reflects your individuality, for a genuinely exquisite and delightful day.
With its unique location set amid lush gardens the hotel provides a stunning backdrop for truly memorable weddings. From the location, to the delicious cuisine, every detail of your Westin wedding is carefully cared for with personalized service to reflect your individuality. Your Westin Wedding specialist will ensure that every nuance of your event is attended to leaving you relaxed and energized to delight in the joy of your special day.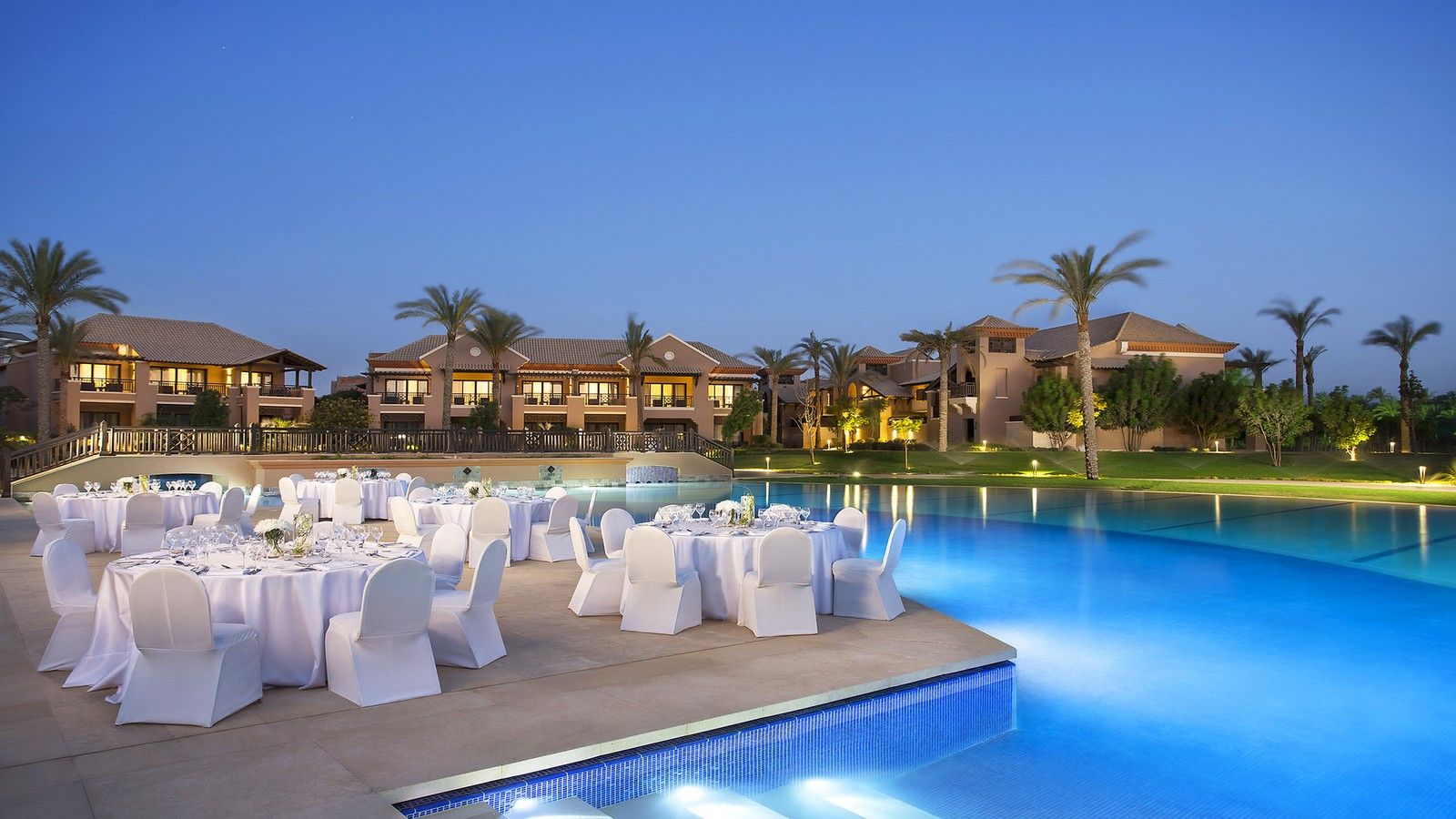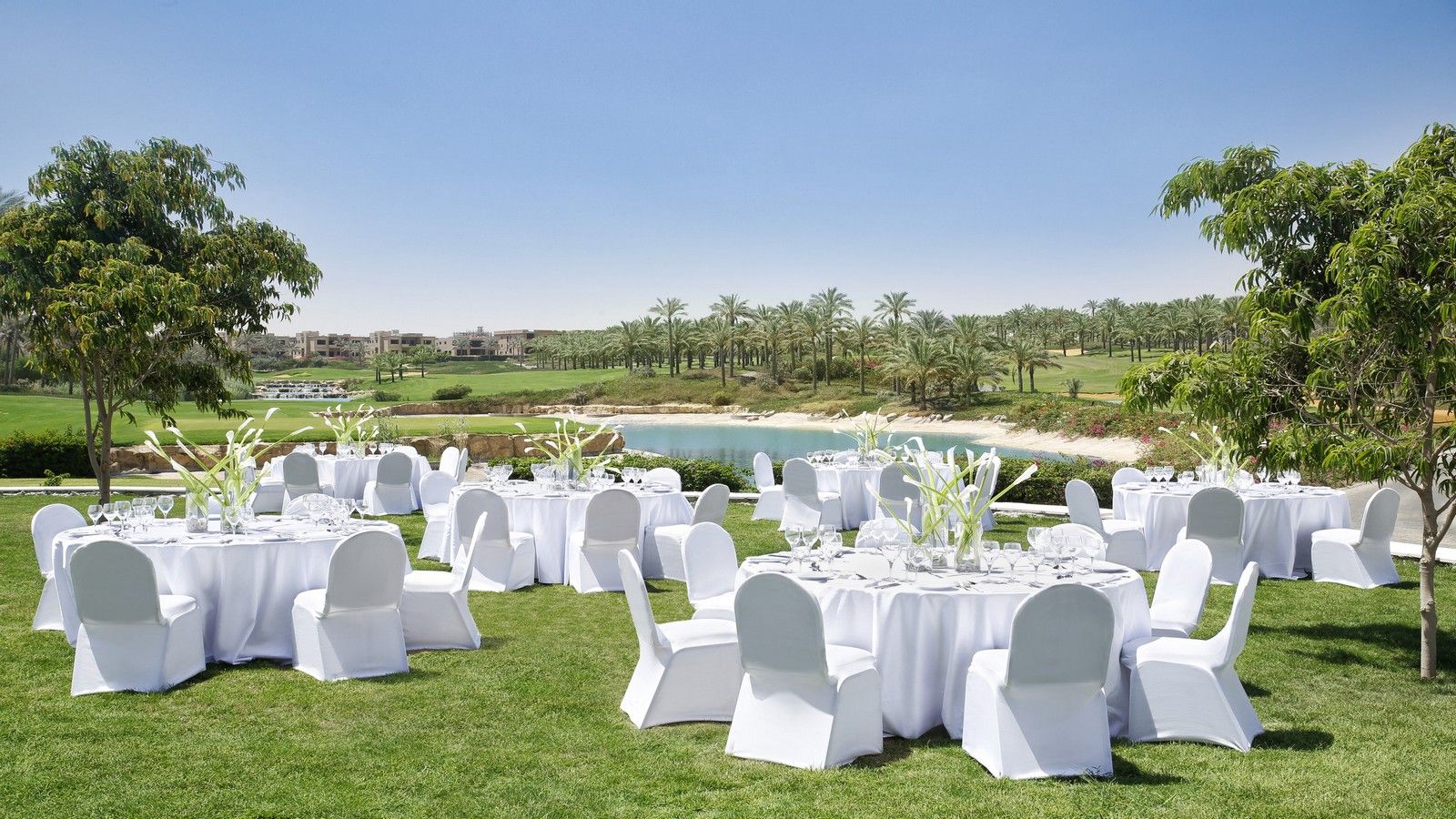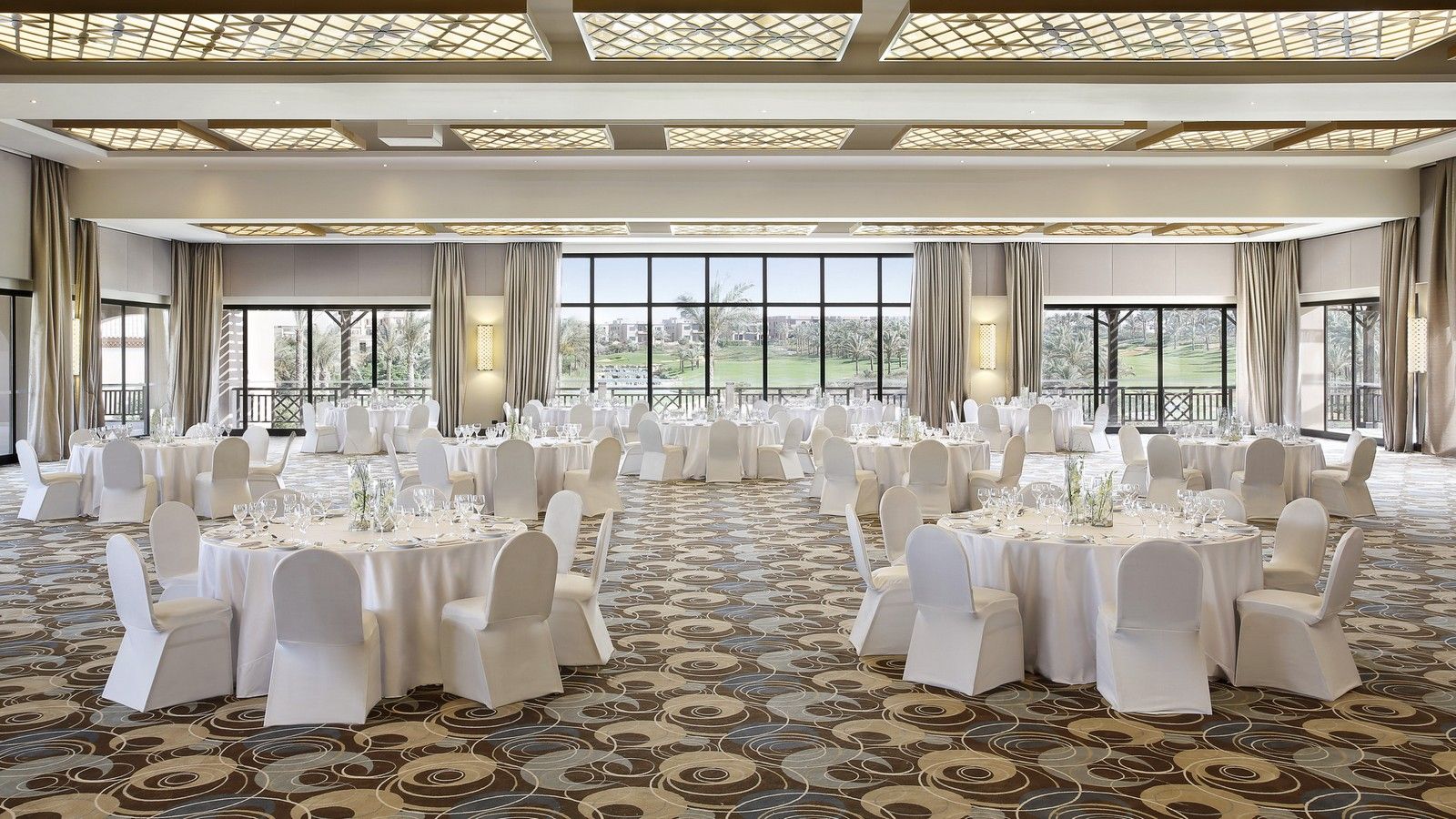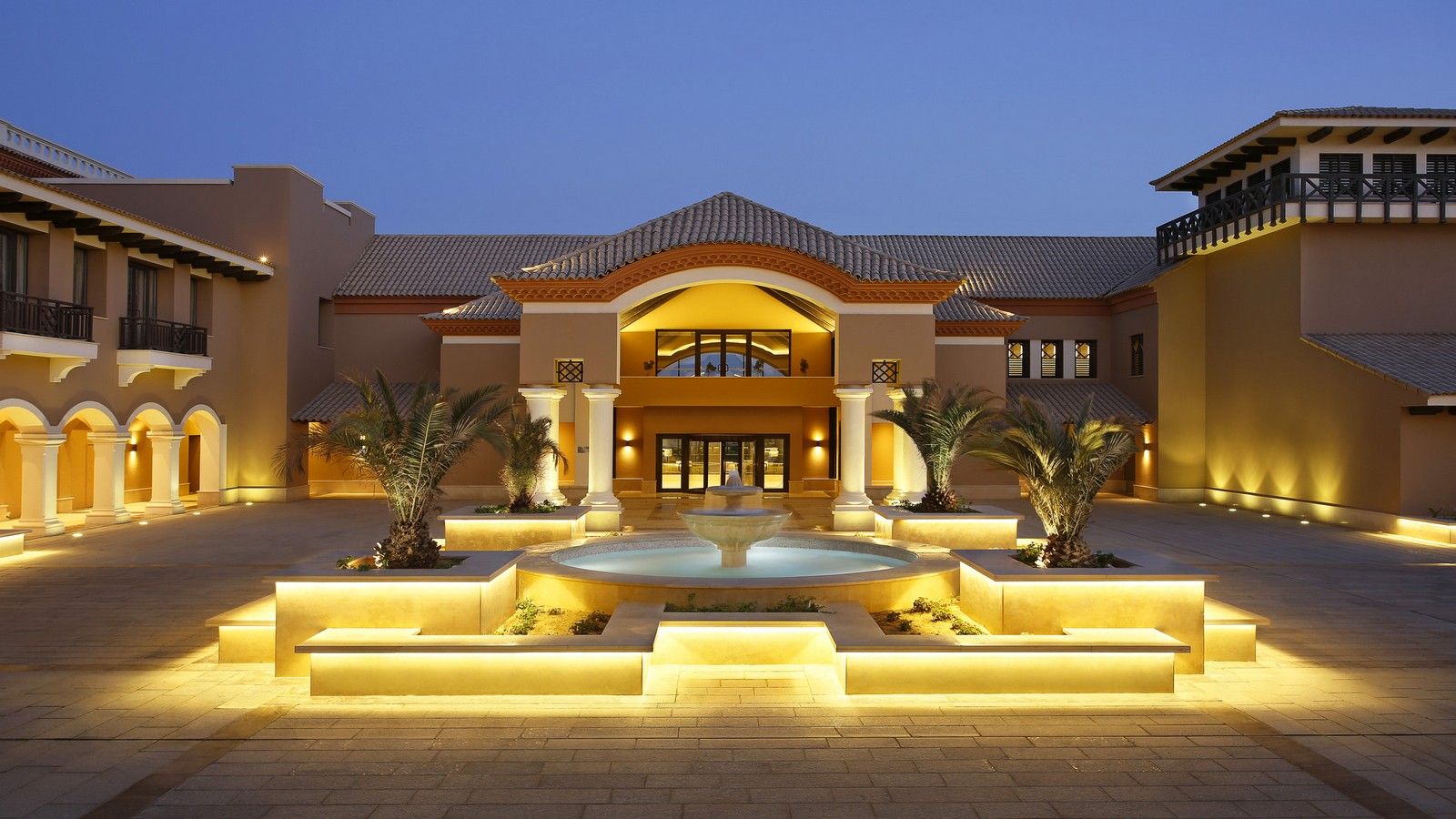 Highlights
Indoor and Outdoor wedding possibilities
Capacity for up to 500 wedding guests
135 Rooms(19 Suites)
Hotel Spa
Heated Outdoor Pool
27 hole Championship Golf Courses
Learn more
Contact us
Please tell us about your wedding in the form below.
A property representative will contact you to discuss your needs.
Telephone: +2022322 8000
Email: fawkia.mostafa@westin.com
Social Event Manager
The Westin Cairo Wedding Venue
With huge panoramic Golf Views Space, inspiring details, delightful cuisine and breathtaking location, every sight, sound and flavour of weddings at The Westin Cairo Golf Resort & Spa Katamya Dunes are overseen by our wedding specialists, adding a professional and personal touch. Let us help you celebrate one of life's greatest moments, ensuring a blissful, beautiful wedding or a special event that will be remembered for a lifetime.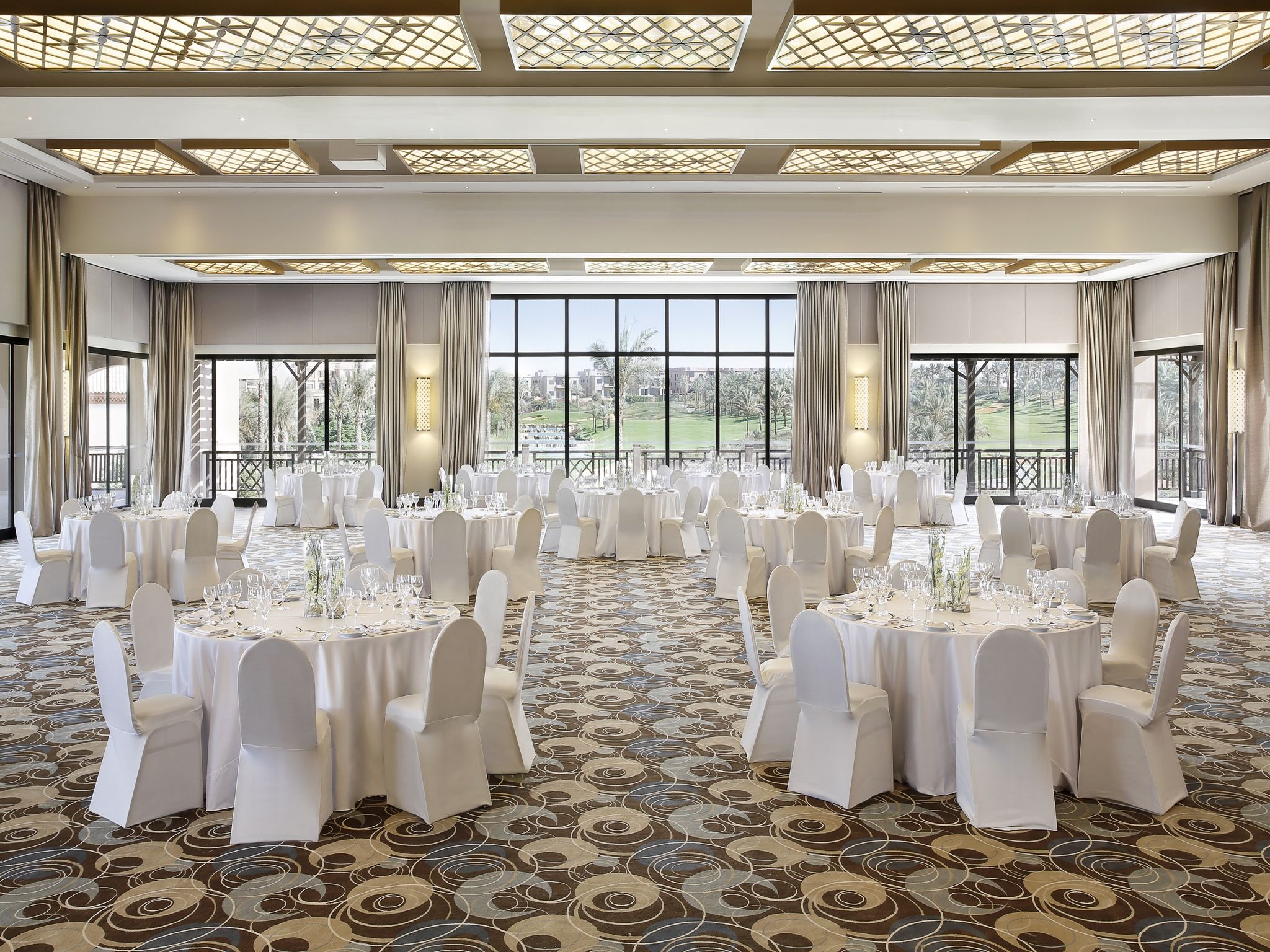 The Grand Ball Room
The magical Golf Views of the Resort from our grand ballroom is the perfect place for an unforgettable experience that marks your special event. The Grand Ballroom is 792 sqm with high ceilings and luxurious atmosphere. Perfect for weddings and features a large terrace with panoramic views of the nearby pool, Golf Course and lush gardens.
Specifications
Room Size: 24.5m x 23.5m
Floor space: 792m²
Ceiling Height: 4.6m
Max. Capacity: 500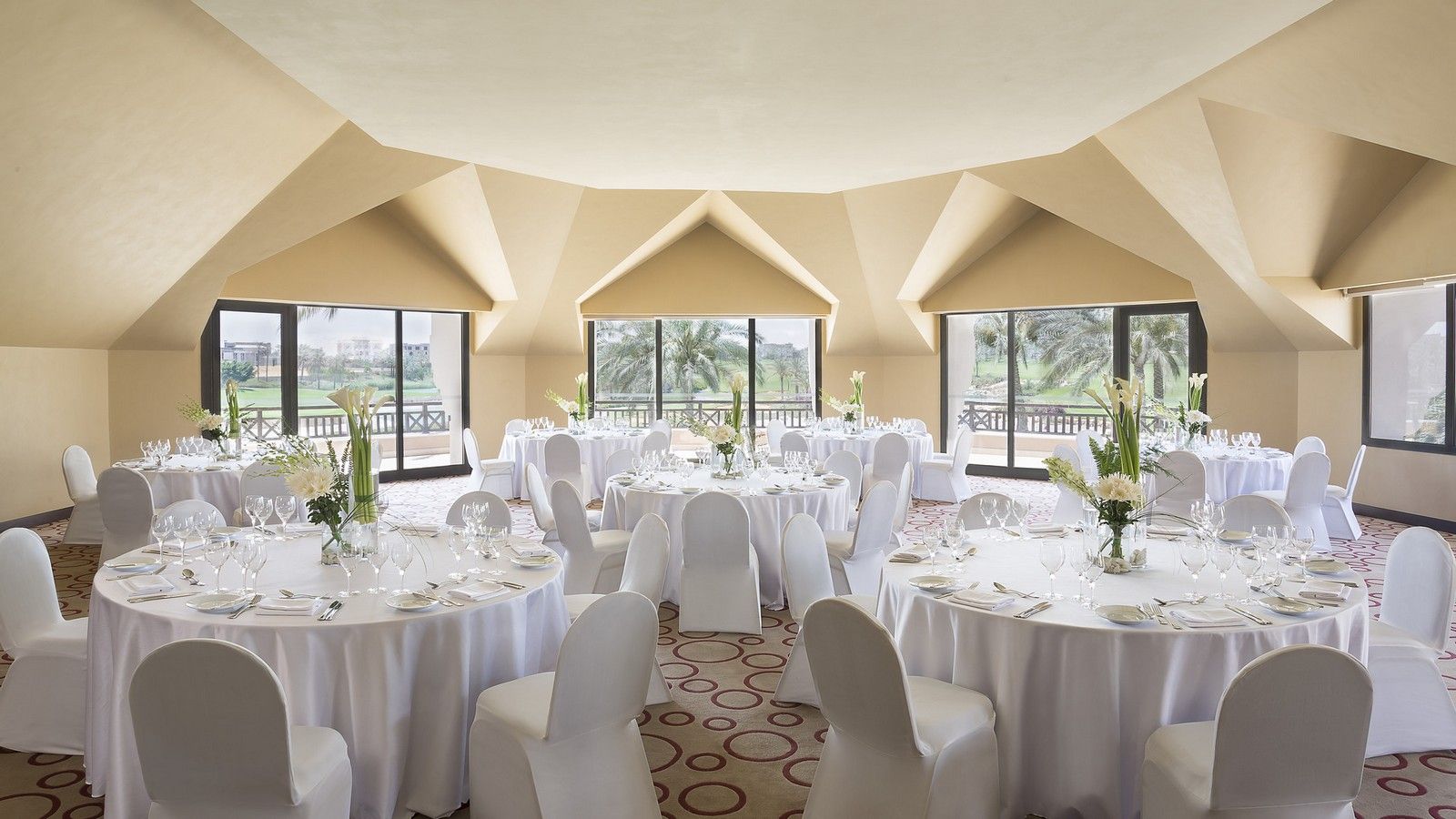 The Lake Ball Room
Specifications
Room Size: 13.6m x 13.6m
Floor space: 183m²
Ceiling Height: 4.0m
Max. Capacity: 120
Features: Day light,Adjustable lighting strengths.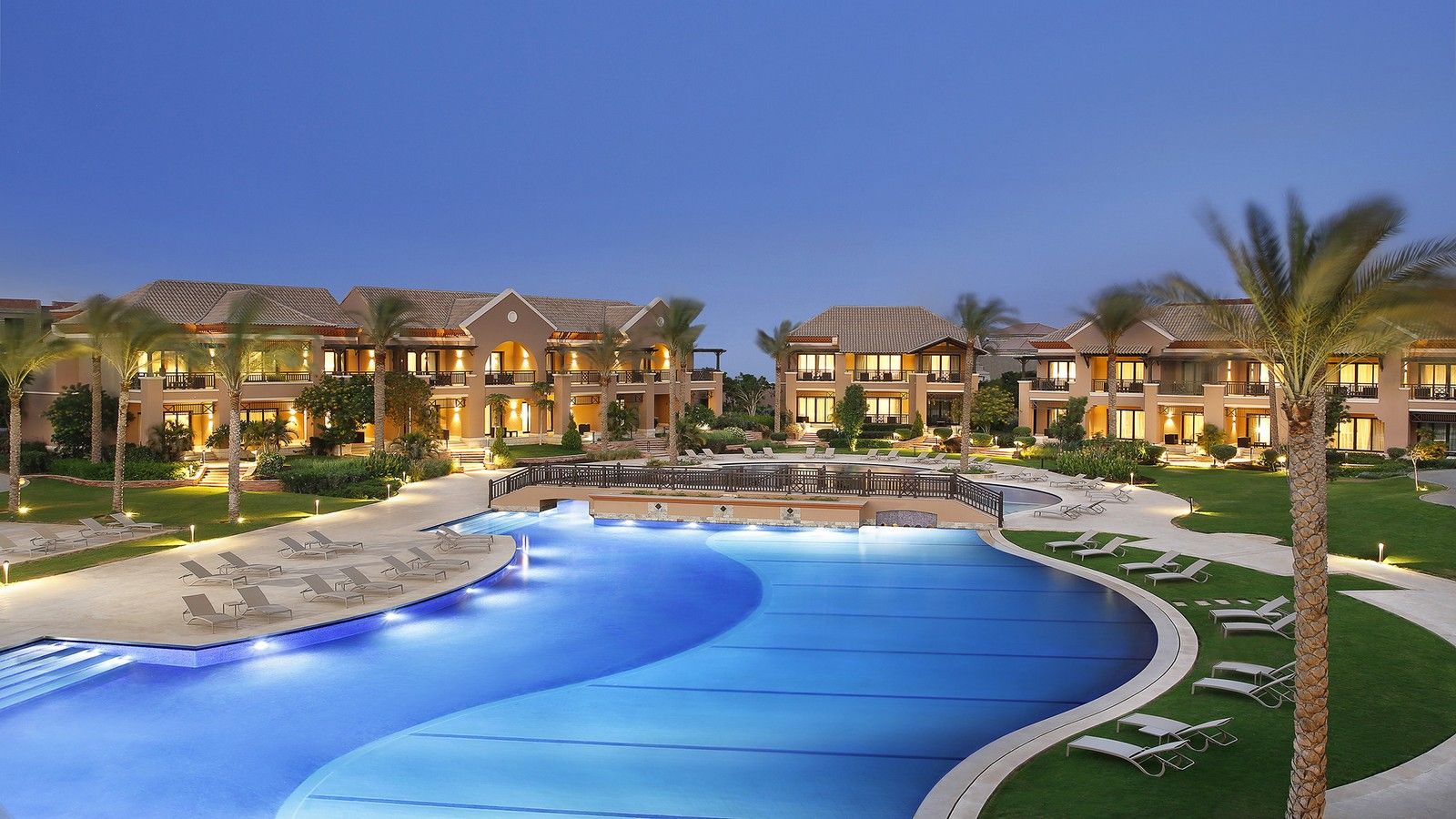 Pool Deck
Amazing views over the golf course.
Specifications
Room Size: 2500m
Max. Capacity: 900
Features: Open air, pool view, golf view, style, gardens,in pool bar, space
Outdoor Weddings at The Westin Cairo
A magical experience
Gorgeous sunsets and moonlit romance are no doubt the main elements that make every Westin Cairo Golf Resort & Spa Katmeya Dunes wedding truly special. Couples may opt to have their wedding by the main pool of the resort, a perfect location at sunset when romance fills the air and stars begin to dance in the darkening sky. Such an exquisite setting will hold this magical experience in the hearts of the couple and their guests forever.
The Golf Terrace accommodates up to 120 persons
Palm Square accommodates up to 250 persons
The Pool Deck accommodates up to 800 persons
Westin Cairo Heavenly Spa
Awaken Your Senses
Westin Cairo Heavenly Spa offers an extensive array of wellness treatments to relax, revive and indulge renewal in the perfect retreat for sheer wellness ahead of your wedding day.
10 beautifully single therapy rooms
2 Couple Suites
Techniques from traditional Chinese Medicine
Thai massage
massage inspired from Hawaii,
classical Swedish Aromatherapy,
Restorative deep tissue
Body scrubs and wraps
Facials and body treatments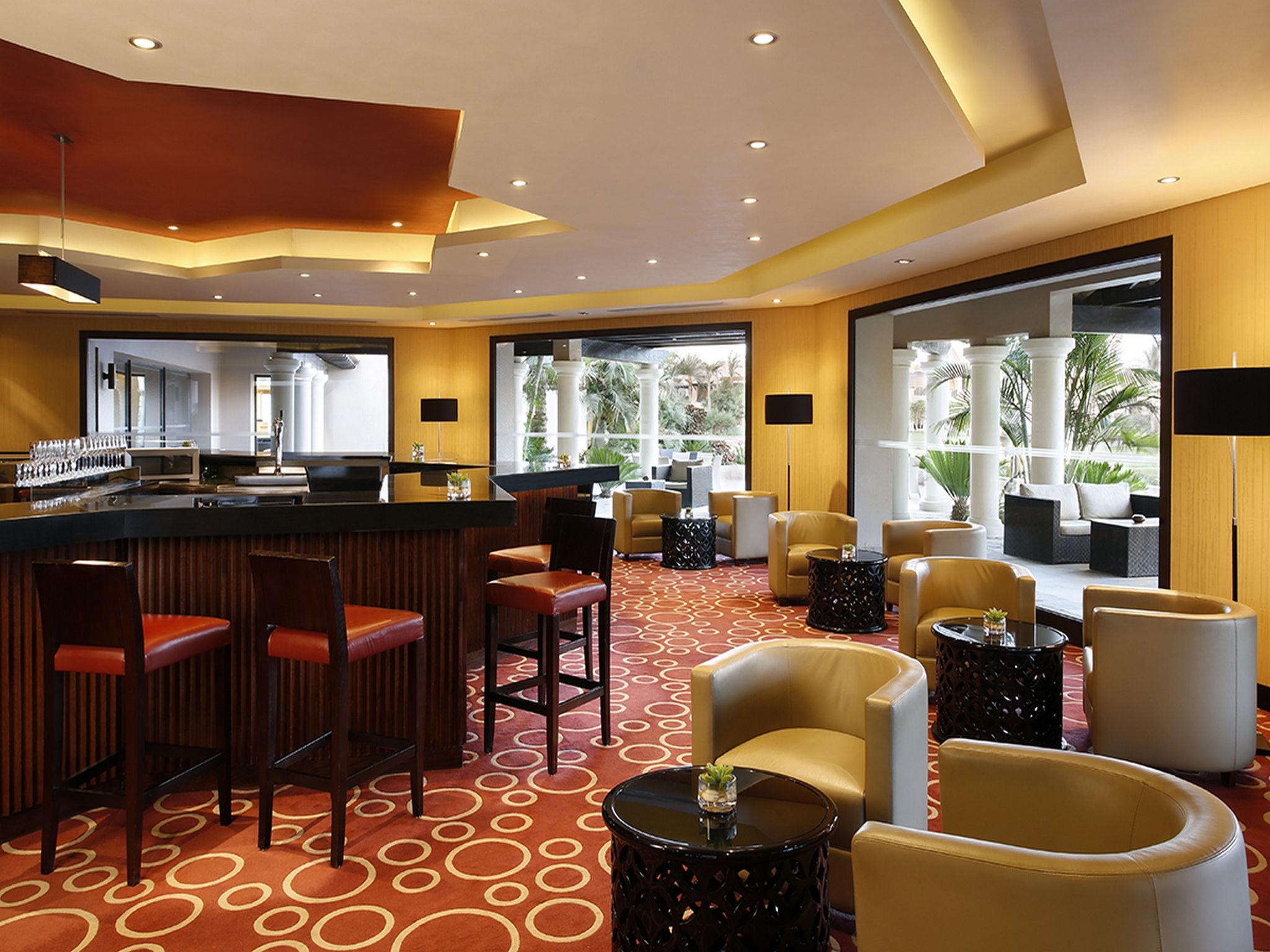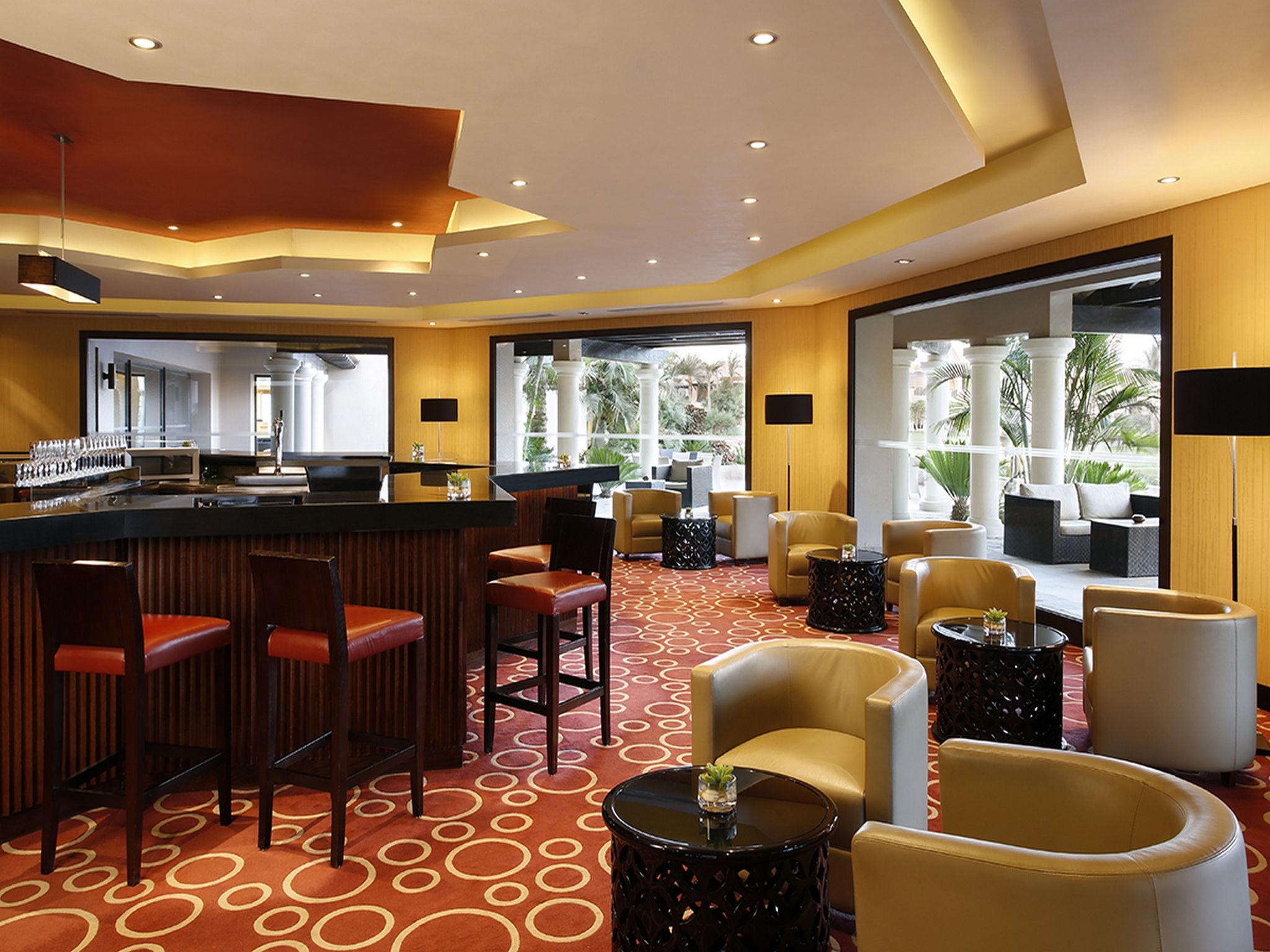 Dining at The Westin Cairo
Pre-Wdding Dinner & Farewell Brunch Venues
Invite your family and friends to join you to kick off your wedding weekend or send you off on your honeymoon.
A wealth of fresh, seasonally grown ingredients and a devotion to authentic gourmet cooking define the dining experience at The Westin Cairo Golf Resort & Spa Katameya Dunes. We offer a truly unique experience, incorporating our acclaimed SuperFoodsRx™ principles – dishes prepared with food synergy in mind -- to deliver the best nutritional value.