RESTAURANTS & BARS AT WESTIN CAIRO
A wealth of fresh, seasonally grown ingredients and a devotion to authentic gourmet cooking define the dining experience at The Westin Cairo Golf Resort & Spa Katameya Dunes. We offer a truly unique experience, incorporating our acclaimed SuperFoodsRx™ principles – dishes prepared with food synergy in mind -- to deliver the best nutritional value.
PALOMA RESTAURANT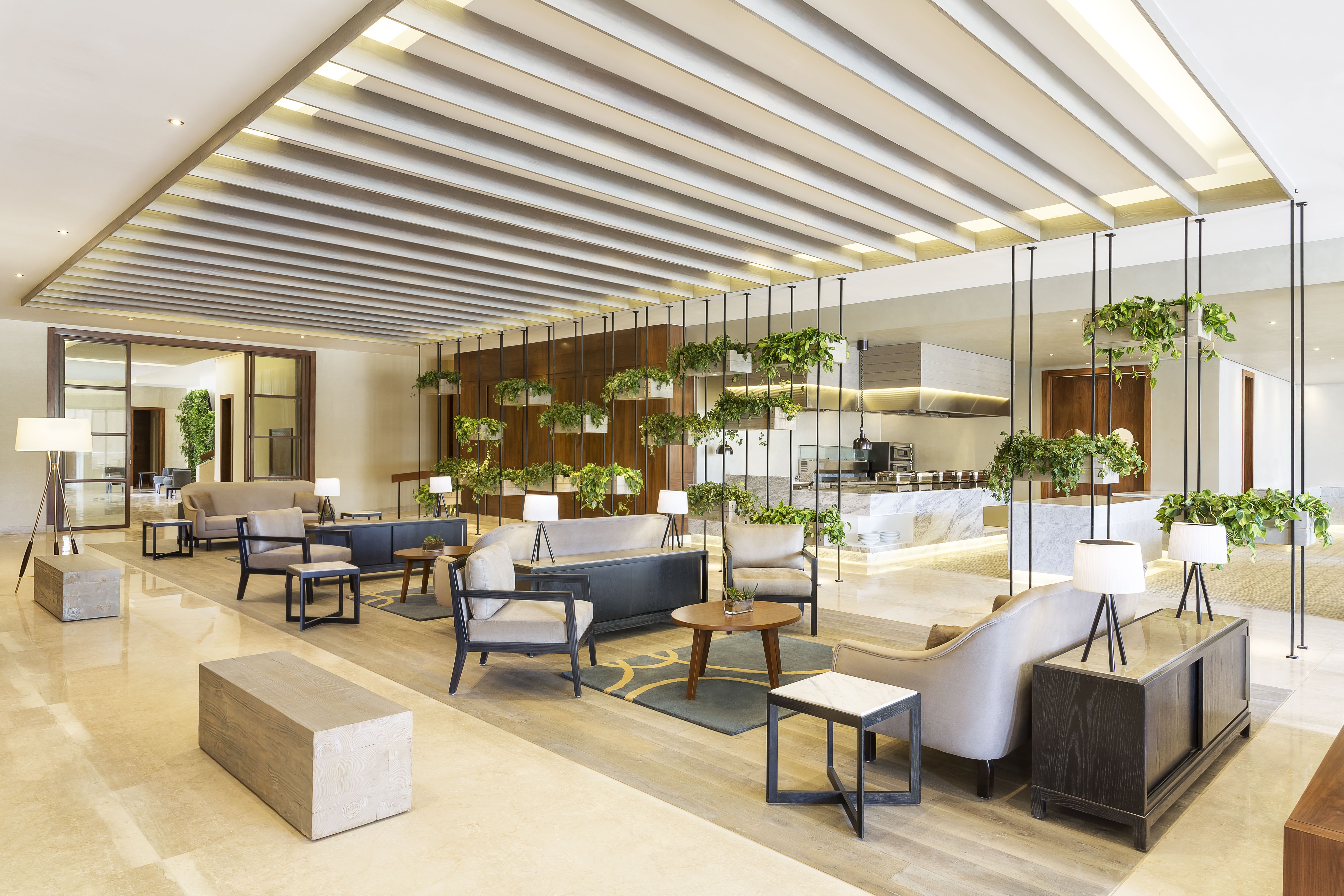 Start the day with a wholesome breakfast buffet featuring a selection of fresh local produce such as fruits; made to order pancakes, protein-filled omelettes and house-made baked goods.
As well as featuring diverse buffets showcasing a wide array of international cuisine, at Paloma guests also have the option to choose items from the à la carte menu throughout the day with endless options.
DUNES BAR
Settle in with a glass from our extensive Wine list, or join in for a celebratory "cheers" after a round of golf, amidst elegant décor dominated by dark wood.
Whether you're whetting the appetite before dinner in our restaurant, catching a sporting event on TV, or just enjoying an afternoon snack, the Dunes Bar is the place to be.
Please check our Special Menu.
Join us every day from 6:00 – 7:00 pm at Dunes for our Happy Hour with our renowned cocktails and our in-house music setting up a one of a kind ambience.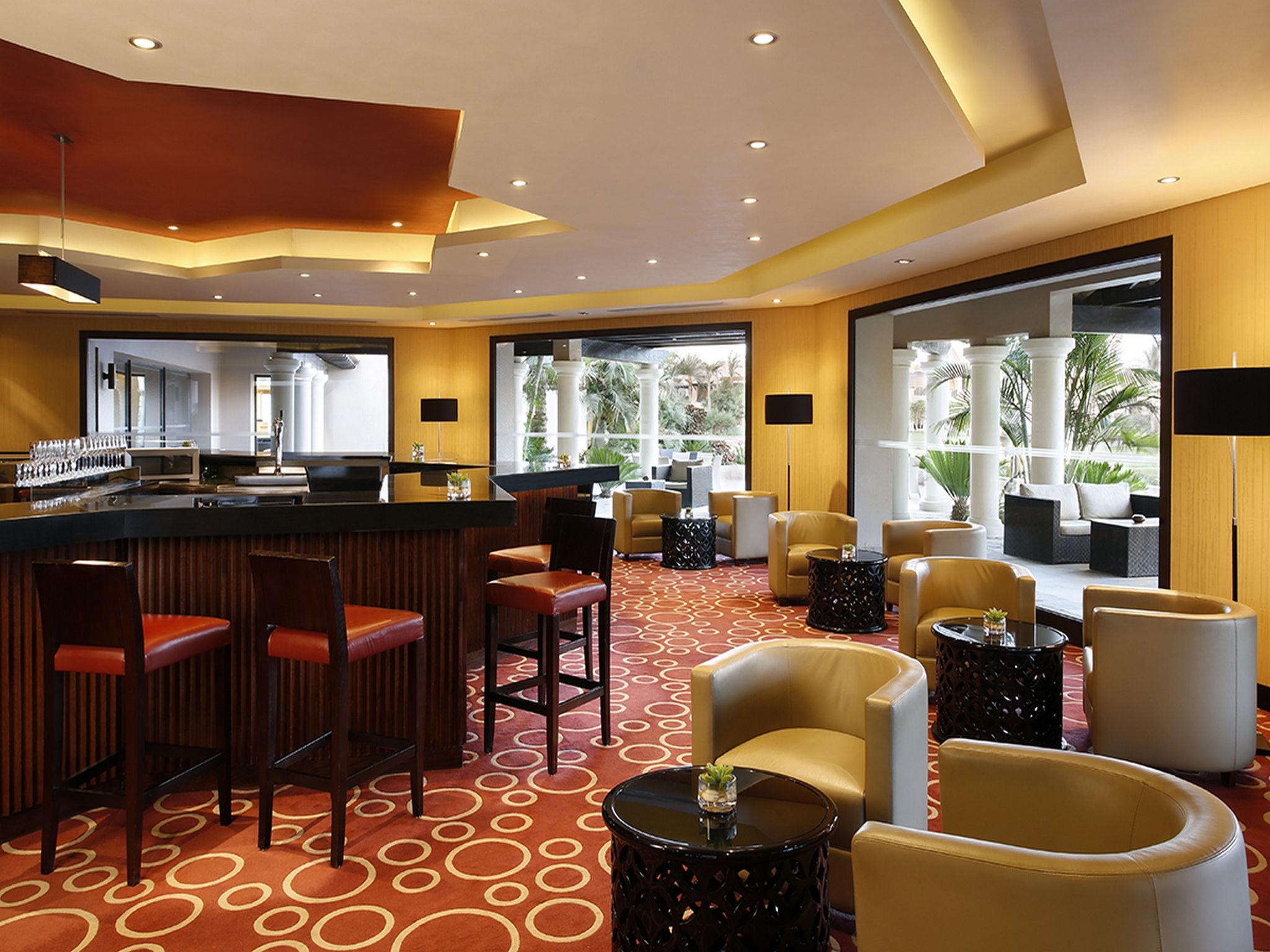 IN-POOL BAR
Laze around the pool and bask in the golden sun for a truly re-energizing tropical getaway. Relax at the poolside bar, while sipping on a refreshing Mojito or fruit smoothies. Peruse the menu and satisfy your palate with scrumptious snacks, whilst enjoying the mesmerizing Golf views.
IN-ROOM DINING
Our in-room dining menu serves up truly tantalizing dishes delivered directly to your room. For the full menu, please refer to the "In-room Dining" section of the Directory of Guest Services located in your room.
SuperFoods Rx™ Menu
Created by a team of nutritionists, The Westin is the first hotel brand to offer a custom SuperFoods menu, providing guests with the ultimate in restorative nutrition. Each of our menus feature SuperFood options from steel-cut oats to berries. While our SleepWell Superfood menu has been designed as the ultimate cure for jetlag.
Sleep Well Menu
Whether you're adjusting to a new time zone or recovering from your travels, restful sleep is the key to rejuvenation. Eating the right foods can have a dramatic effect on the quality of your sleep, easing you into a night of sound rest and ultimately boosting your wellbeing. Recommended by the experts at SuperFoodsRxTM, the items on the Westin SleepWell Menu are packed with amino acids, vitamins and minerals that help promote rest and recovery. Eat smart and sleep well with our curated selection of sleep-enhancing superfoods, available 24-hours a day via In- Room Dining.